About IBA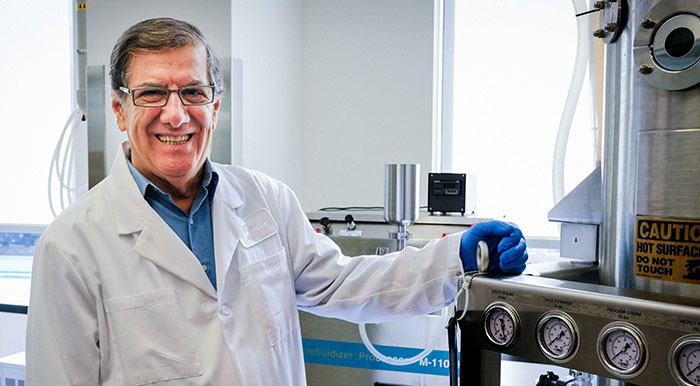 Established in 1997 in Pennsylvania, International Biotechnology Associates (IBA) is a strategic consulting partner for companies, institutions and government agencies, helping them bring life-changing biotechnologies to people around the world. Operating on a model of collaboration, IBA's Founder and President, Kamal A. Rashid, Ph.D., assembles and leads multidisciplinary teams to support specific client initiatives.
In addition to his consulting work through IBA, Kamal is now a professor of basic and clinical sciences, and pharmacy sciences, at the Albany College of Pharmacy and Health Sciences.
Kamal is a research professor emeritus and the former director of the Biomanufacturing Education and Training Center at Worcester Polytechnic Institute (WPI). Prior to WPI, Kamal was a research professor at Utah State University and the associate director of the university's Center for Integrated BioSystems. At Utah, he developed the university's bioprocessing facility to support undergraduate and graduate education and faculty research, and as a contract services provider of training programs and process development for biotechnology companies.
While at Utah State University, Kamal was the principle investigator for a vaccine manufacturing training program funded by the U.S. Department of Health and Human Services, Biomedical Advanced Research and Development Authority (BARDA) in collaboration with the World Health Organization (WHO). The program focused on influenza. From 2010 through 2013, Kamal and colleagues and developed and delivered an intensive vaccine manufacturing training program for scientists and biomanufacturing staff from several developing countries, including Egypt, Indonesia, Kazakhstan, Korea, Romania, Russia, Serbia, South Africa, Thailand, and Vietnam.
From 1984 to 2000 Kamal was on the faculty at Pennsylvania State University where he studied the impact of environmental pollutants on human health and developed undergraduate biotechnology courses and workforce training programs. He was instrumental in the establishment of Penn State's Biotechnology Institute and Bioprocessing Resource Center programs. Kamal also directed the nationally recognized Summer Symposium in Molecular Biology at Penn State for 10 years.
Kamal has published widely and has been invited to lecture and run biotechnology training programs by universities, institutes, and companies around the world. He has served on several committees of the U.S. National Institute for Innovation in Manufacturing Biopharmaceuticals (NIIMBL).
Kamal has been recognized by peers and students with numerous achievement awards for his teaching and research over the years. He's been the Principal Investigator of numerous biotechnology related grants. For more information see Kamal's full CV here.
Associates
Michael Cohen
Communications Director
Michael Cohen has 25 years of experience as a writer, editor and strategic communications professional with a focus on life sciences and clinical communications. Michael's work has appeared in numerous print and online outlets, including The Boston Globe, The Boston Business Journal, GEN Genetic Engineering and Biotechnology News, Insight Magazine, Supply Chain Leader among many others.
IBA Offices
Boston Area
18 Main Street Ext.
Suite 403
Plymouth, MA 02360
508-868-4778
Western U.S.

2835N 2050E
North Logan, UT 84341
518-888-0988
Contact Us
Recent Publications