Program Development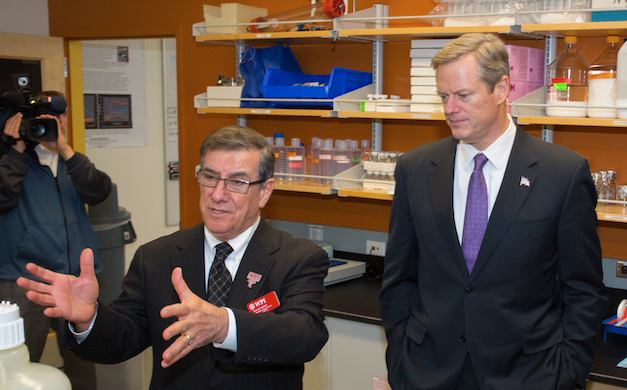 With biologics of all classes, including cell therapies, now the fastest growing segment of the human therapeutics development pipeline, growing the workforce required to manufacture biologics is vital.  How to do that becomes the challenge.
IBA helps public agencies, academic institutions and companies establish and deliver programs for workforce development at all skill levels.  We have decades of experience working with public funding agencies and companies, securing grant support for workforce training program development and delivery.
Photo: Massachusetts Governor Charlie Baker tours the BETC as Kamal discusses the biomanufacturing workforce development programs run at WPI in partnership with the state.
Contact Us
Recent Publications